A Timely Gift for Cycling Commuters
I've started to ride my bike more.  I'm not far from the big three-oh, and would like to get back into shape sooner rather than later.  That, and there is going to be a fare hike in the coming months on the public transportation in my city, and I'd like to get used to riding often before that happens.  We're doing ok financially, but getting in shape and saving money just seemed too good to pass up.
Apparently, I'm not alone.  While my own dear hubby doesn't share my new pursuit, I definitely see more guys commuting than women.  (Come on ladies—join me!  It's fun and cheaper than spin class!)  I think if my husband did start to commute by bicycle, I'd purchase him a pair of these Bicycle Cufflinks: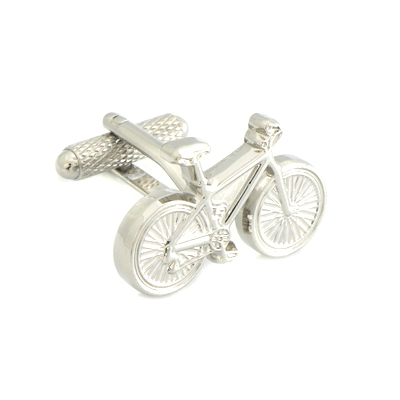 They'd be a great form of encouragement for the new commuter.  The detail on them is stunning, and the clean lines would compliment any business attire.  They're also priced very reasonably, to boot!