And the Oscar for Best Dressed Goes To You! 
The Academy Awards are coming up soon, and with it come office pools for who will win which award and ceremony watching parties.    Naturally, when watching stars and celebrities walk the red carpet dressed to the nines, it's only fitting that you, too, should want to strut your stuff and show off a little of your own fashion fabulousness.
The Award for Most Unique Goes To….
You've got it all, and you've got a personality to match.  If you've got a personality that sets you apart from your peers, flaunt it with a pair of unique cufflinks that make you stand out in a crowd.  We offer all kinds of interesting choices. Whether you love movie memorabilia, are a sport fanatic, or are a serious foodie, there's something here to make you the talk of the town.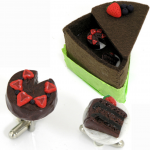 The Award for Most Elegant Goes To…
When you walk into a room, heads turn and people notice.  You tend to be a trendsetter and a stylist's dream.  Whether you're wearing the latest designer suit or a bespoke shirt and jeans, you ooze elegance and refinement.  Don't worry, we have you covered.  There are plenty of cufflink in our collections that can be engraved, or you can choose from one of our collections of precious stone cufflinks.
The Award for Funniest Goes To…
You make people laugh… in a good way.  Your teachers and friends labeled you the class clown, and everyone wants you to come to their party because you always know how to make a good time even better.  Your cufflinks should reflect your fun and (sometimes even a little) irreverent personality.  Try the cufflinks below or one of the pairs in this collection.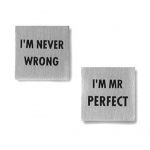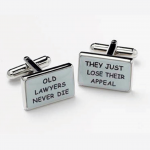 The Award for Most Serious Goes To…
When it comes to life, you are a no-nonsense kind of guy.  If it needs to get done, you're the one to go to.  You're the one who organizes the office pool and keeps everyone honest, but you know how to enjoy yourself at the party.  Check out our career-related collections or let us help your style shine with some of these seriously solid cufflinks: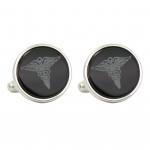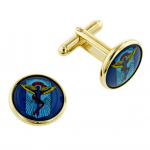 Make It an Award Winning Night
No matter who you want to win the Oscar, and no matter where you're watching, you can let your personal style be the star of the night.  As always, we're here to help!  Get a free gift and free domestic shipping with orders over $29.  Feel free to contact us at 1-866-4MY-CUFF if you need additional help with selecting the perfect pair for your night in the spotlight.