A Brand for All Occasions
Simon Carter is a menswear designer and retailer based in London. He and his brand are particularly well known for their accessories such as cufflinks, watches, jewelry and luggage. Additionally, the business has branched out into clothing, and now offers a wide range of formal and casual clothing.  At Cufflinks Depot we proudly offer you an entire line of Simon Carter cufflinks and accessories.
Simon Carter, the brand was founded by a businessman of the same name in the 1980s. It began as a wholesale business before going on to open his first store in London's famous Regents Street.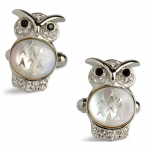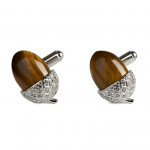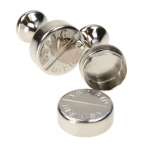 The Man Behind the Brand
Simon Carter, himself a visionary man with a penchant for revolutionizing the men's fashion industry, was named the "Most Stylish Man of the Year" in 2015. His brand was named the "Menswear Brand of the Year" in 2013. He has been awarded many other accolades in addition to these. He also holds the distinction of being the most successful international designer.
Simon Carter is, according to himself, often to be found wandering around at auctions and in antique shops seeking inspiration and looking for items with a particular heritage and inspiration.  He passionately believes that harmony of form and function are what every serious designer should aim for and that taste is paramount, particularly in this age where we are surrounded by "flat pack furniture, 'hospital corridor' art and Euro-box cars, designed by committee, regulated by commission and screwed together by robots" (Simon Carter).
"And it really boils down to this: design is not a luxury." – Simon Carter
A man who seeks to answer the problem of the demands of consumption over quality, Simon Carter's vision is to pay tribute to significant moments in the history of design, in art and in the decorative arts.  He produces "products of integrity at great prices."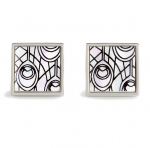 When it comes to his cufflinks he calls them "'sculptures you wear' deriving from a long and thorough engagement with art deco and other movements in the decorative and fine arts. From restrained, subtle plays of form against the anatomy of construction to flamboyant, unabashedly beautiful or frivolous designs festooned with Swarovski crystals and semi-precious stones, all impeccably turned out."
Simon Carter: A Global Brand
Simon Carter has seven standalone designer brand stores in some of the most exclusive locations in the UK and his designs and clothing are stocked in most major British department stores.  He has recently expanded his brand into India.
Cufflinks Depot is proud to offer a wide selection of Simon Carter cuff links and accessories.  There is truly something for every occasion and taste.  If you need help selecting the perfect pair, please give us a call at 1-866-4MYCUFF and our friendly representatives would be happy to aid you.