Summer is Here and So Are These Awesome Cufflinks
The sun is shining, the beaches are busy, and summer is in full swing.  When the weather's hot and the kids are out of school, it may be tough to be inside working. However, with the fun cufflinks below help you to bring summer into the office.  They're also a great addition to your summer party when paired with a more casual button down shirt.
Summer Cufflinks for Surfers & Snorklers
Water calls to you, and there's nothing you love more than grabbing your board or your mask and getting wet.  When you're out of the water, you can reminisce about your past adventures and dream of your next ones with these cufflinks. Here are more surf and water-related cufflinks.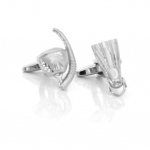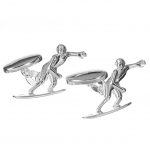 For The Backyard Pool Party
You may not be able to hang out by the pool when you've got to go to work, but with these cufflinks, you'll be reminded of some of the tastes and activities you enjoy on the weekend.  Best of all, you can enjoy them in the comfort of air conditioning.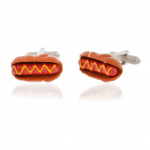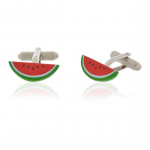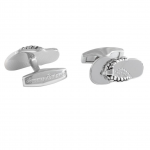 For Jet-Setting Travelers
Although you may not have a vacation coming up, that doesn't mean that you can't plan and imagine your next trip.  These cufflinks take you around the world by plane, train, and automobile.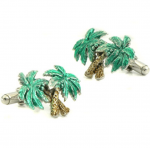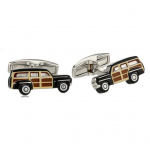 Enjoy the Summer Sun, Whether Working or Playing
Regardless of whether you're working or playing, you can enjoy the summer fun and celebrate this time of year.  If you're looking for something in particular, please feel free to contact us at 1-866-4MY-CUFF and one of our helpful reps will be happy to help you.