The holidays are here, with all their hustle and bustle.  They also bring the perfect opportunity for unique and playful accessories, like tie clips and cufflinks.  As you attend parties, gatherings, services, and celebrations, show off your childlike wonder and festive fun. Choose items that celebrate the things that are most important to you this holiday season.
Holiday Parties
Between Christmas, Kwanzaa, Hanukkah, Bodhi Day, and Saturnalia, December is packed with excitement and partying.  Some parties are more solemn, and others are boisterous. But regardless, there are great options to help you stand out in the crowd.  Maybe you get to play Santa to the children, or maybe you are in charge of passing out the gifts.  Maybe you mix the drinks to keep the party spirit flowing, or maybe you're mixing the holiday tunes to keep things jolly.  Check out all the holiday options with our selection of holiday cufflinks.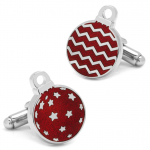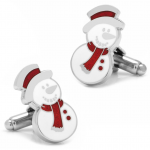 Family Gatherings
One of the best parts of the holidays is getting together with family and friends.  With families spread all over the country, or the world, you may not get to see your family as often as you'd like.  But the holidays present the perfect time to gather and celebrate and catch up on news and family happenings.  Since everyone is so far-flung, family members often have to travel great distances to be together. It's thoughtful to welcome these much missed ones with a gift.  A fun gift like a pair of cufflinks, a necktie, or a simple tie clip, from one of our collections, is a nice way to say thank you for coming.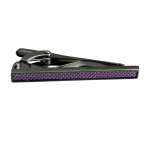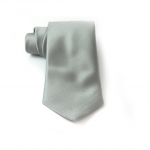 Religious Events
The holidays bring many religious events and gatherings.  You may be heading to church for a Christmas eve service or mass.  Or maybe you're lighting candles, making a Bodhi tree with your children, or feasting during Saturnalia.  Depending on the solemnity of your religious event, you may want to choose from one of these elegant engravable items, or you may prefer to have a little fun with these more playful cufflinks.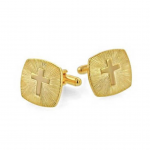 Hanukkah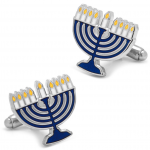 Hanukkah celebrates the triumph of light over darkness. The nightly lighting of the menorah is a reminder of the miracle that took place long ago.  This Hanukkah, you can wear that reminder on your cuffs (and you won't have to worry about catching them on fire).  These beautiful menorah cufflinks will make you the envy of the party as you sing the dreidel song and eat latkes.
New Year's Eve
Who doesn't love welcoming in the new year with a celebration.  The champagne flows and the night glitters.  Everyone is happy, expecting great things of the upcoming year.  Whether your New Year's Eve party is a black tie affair or a casual get-together to watch the fireworks, you can look your best and show off your hopes and dreams for the new year with our collection of Christmas & New Years cufflinks.