The school year is drawing to a close, and this year's class of 2018 is getting ready to graduate!  Excited families everywhere are prepping graduation gowns, finding their suits and dresses, and wrapping gifts for the new grads.  This year, send your favorite graduate off in style by getting them a gift they can use for years to come.
Celebrate Graduation Day
To show your appreciation for all the hard work your graduate has done, and to commemorate this momentous occasion, consider getting them a pair of cufflinks that highlights this important event.  They can wear these with pride at graduation and afterwards.
Perhaps you have a favorite teacher who has done amazing things for your students.  You could consider gifting him (or her) some cuff links that will remind them of how great they truly are.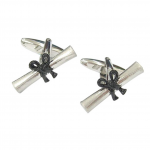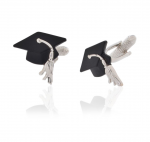 Give a Timeless Treasure
Some gifts last forever, and an engravable gift is one such thing.  You can choose an engravable set of cufflinks (we have hundreds of classy and sassy styles to choose from), an engravable money clip (a practical option), or even options that allow the lucky grad to store their files and secrets.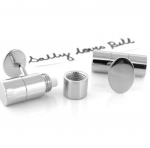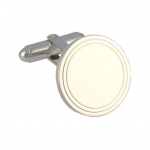 Celebrate the School
Whether your student is graduating from high school and heading off to college, or whether they're graduating college and heading off to work, you can celebrate this accomplishment with a pair of school cufflinks.  You can celebrate their graduation to higher education with a pair from their intended college or university.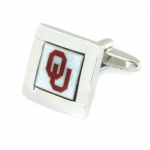 Or you can celebrate their achievement of making it through college or university and out into the bigger world. Check out our career-themed cuff links.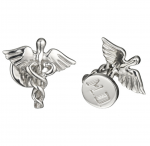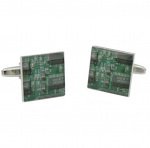 Whatever You Do, Celebrate Graduation
Regardless of the age of your student, the school, or their grades, take the time to enjoy this occasion.  Graduation doesn't come every day, and marking it with a lasting gift is one way of reminding yourself (or your loved one) of how hard they worked, how much they've accomplished, and how proud you are of them.
As always, if you can't find the perfect pair, give us a call, and we'll be happy to help you!