April showers are giving way to May flowers. And May flowers soon turns into Summer Weddings!  The beautiful sunshine perfectly mirrors the joy and excitement of couples tying the knot and starting a new journey together.  And while you may have your plans perfectly laid out, and your bridal team prepped, a lingering question is often, "What should I give my groomsmen to show how much I appreciate them standing up with us?"
We're here to help you answer that question with some great gift ideas that will show your faithful friends how much you are thankful for them.
Idea #1: Give Them Something Personal
Your wedding is as unique as you are.  From the colors to the flowers, to the cut of the suit and the bride's gown.  Why not give your groomsmen something that is unique, too?  Cufflinks Depot offers a wide variety of cufflinks and other items that can be engraved, creating a gift that as thoughtful as it is personal.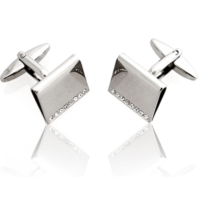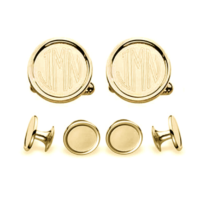 Consider a beautiful pair of cufflinks that have a little bit of sparkle.  Or a stud set that adds subtle elegance.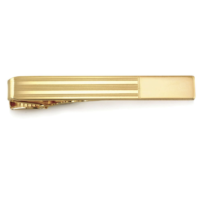 You could also engrave a custom key ring or tie clip, making it into something more memorable and special.
Idea #2: Celebrate Their Favorite Sports Team
Do you all share a love of sports? Maybe you cheer for the same football or basketball team.  Maybe you all play golf together.  Regardless of what sport you play, a pair of sport-themed cuff links is a fun gift that your groomsmen can wear even after the wedding festivities are over.  And every time they cheer for their team, they'll remember your special day, too.
One great way to share your love of a team is to give them a piece of the team's history.  We offer cufflinks made from stadium seats and floors, as well as game balls!
Idea 3: Give Them Something Super(Hero)
Your groomsmen have been there through thick and thin, good and bad, rain and shine.  They've helped out when things have been rough, and they've celebrated with you when things have been great.  They've been superheroes to you, each in his or her own special way.  Show them how much they mean to you with one of our fun superhero cufflinks: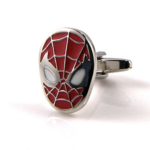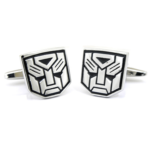 We all love our heroes, so maybe you should consider one of these classic heroes.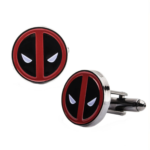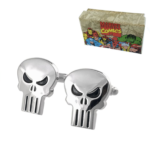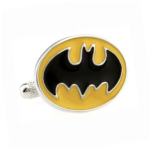 On the other hand, sometimes life calls for an anti-hero.  And who doesn't love the snark and humor they bring!
Don't Forget the Box!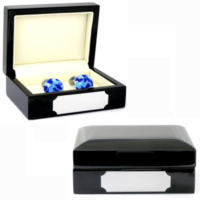 Regardless of what option you go for, don't forget the box!  You want your gift to be safe and beautiful for years to come, so be sure to package it in one of our beautiful cufflink boxes.  You can even have them engraved for an extra special touch.  Your groomsmen will feel appreciated, and you'll feel like the ultimate gift-giver.
As always, if you are looking for something specific, and you can't find it, please give us a call.  Our friendly support team is amazing at helping people just like you to find exactly the right gift (for you or someone you care about).  They're ready and waiting to help you, too.  Let us help make your special day even more stylish!