He's Batman, the Dark Night, Bruce Wayne…
However you know him, love him, or fear him, it's hard to ignore his awesomeness.  This September 15th, celebrate the Bat and all things Batman related on DC Comic's Batman Day.  And don't worry, we have your cufflinks covered!
The Classic Gothic Bat
Perhaps you like your bat dark.  We have the perfect cuff links for you.  These cufflinks are officially licensed by DC Comics and feature a dark matte finish with a button back.  They even come with a special case to keep them protected until they're ready to rule the night again.
Shine Your Bat Signal
Batman's signature bat signal is iconic in American comic book history.  You can wear this classic symbol represented proudly on your cufflinks.  We have several styles for you to choose from.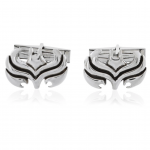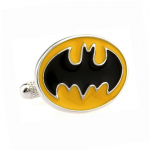 Just Going a Little Batty
Sometimes you want to be more subtle. Or maybe not everyone appreciates your love of this iconic Gotham hero.  On those days, pay homage to Batman with these fantastic bat cuff links.  Don't let these ones fly away.
We're Not Batman, but We're Here to Help
Hopefully you already found a pair of cufflinks to celebrate this fun commemorative day.  If not, we'd love to help.  Our very own versions of Batman's sidekick, Robin, are a just a call away.  And just like Robin, they'll help save the day.